Speaker Leaders – Leaders need action competence, skills and, of course, qualities that make them by nature. But what matters when it comes to the topic of leadership styles, employee motivation and organizations? Leaders are needed in all companies, especially with the current shortage of skilled workers. Know-how should be kept within the company. In order for your company to attract the best leaders or find the smart leaders, it is worth investing in training, continuing education or even several workshop days.
Executive coaching and seminars
Responsibility is something you can learn from responsible teachers. That's why we put a lot of effort into the pre-selection of our speakers, checking qualities, professional qualifications and, of course, references. The speeches and presentations are then largely about motivation and coordination of personnel and employees, the measurement of success of projects. Afterwards about recruiting new personnel, but also about training and retaining future executives.
Often, the first issue is basic questions such as:
What qualities make a good leader?
What is meant by leadership?
What is meant by personnel responsibility?
Book speaker
We provide you with seasoned individuals from the business world with best practice examples and what managers face in reality. Coaching and advanced training are a must for junior staff but also for established managers.
Motivation and coordination of teams and employees
Demonstrating honest, authentic motivation to employees on a daily basis is a real challenge. After all, everyone carries their own individual and personal challenges. Despite problems that everyone has in everyday life, it is the task of managers to nevertheless display 100% motivation and ambition in order to be able to demand the same from employees. This is mainly about trust, coordination and organization. All of these aspects play together to ultimately create an effective team.
Step by step, managers need to be introduced to topics with which they have previously had little or no contact. Our speakers know at which points they have to attack in order to get the best out of the participants of the advanced training courses, continuing education courses and workshops.
Performance measurement and feedback
Leadership is not only about managing and motivating, but of course also about measuring success and proving actions. This also includes presenting valid figures that have been generated through analyses and observations.
Recruiting of suitable personnel
But one of the big main aspects besides the day-to-day business is also to get new staff through the structure. Working conditions, career opportunities, all that is part of it for employees. Accordingly, future managers must ensure the right parameters to be able to retain staff.
Retaining future leaders
The same principle, the equipment of the workplace, career opportunities and many other parameters play a major role not only for new employees, but of course also for future managers who already work in the company's own workforce. It is a matter of retaining them, especially since high investments have already been made in the company's own employees. Why go to the trouble of looking for new personnel when the future top managers are already in your own workforce?
Here it is important for companies to send clear and distinct signals, a mix of benefits, but also opportunities for advancement as well as security. Every employee has very individual and personal needs, plus wishes, all of which must be taken into account. Where is the best place to start? How do you structure your way to the top? Our speakers provide answers to these questions.
Coach or Academy? Training and methods
Coach or academy, where do you learn most effectively? Many attend seminars at an academy for executives, but these are often staffed with teachers who are not themselves active in business. If you want real expertise from the actual business world, you should use a renowned speaker from the field for your own staff or for yourself.
Here, all teaching content is practical, the best practice examples show do's and don'ts from everyday life. In addition, the knowledge imparted is not based on a book but on personal and individual experience. Many advantages that clearly outshine learning in an academy and show that it is worthwhile to hire a renowned speaker.
Young and female managers: training for beginners
In particular, the promotion of young, female managers should be an absolute priority for companies. While the potential of male colleagues is often fully exploited, with motivation and confidence, female colleagues often fall by the wayside.
As you can see in many discussions about management levels of large companies, the proportion of men is often over 90%. At the same time, companies give away an extremely large amount of know-how if they do not promote their female employees. Therefore it is important for us as a speaker agency but also for our speakers to convey a feeling for the female know-how. Because here too, why acquire expensive personnel when the best people are already in your own team?
Competence and ability to act
Know-how is needed in all these areas, from personnel management and motivation to the targeted promotion of skilled employees. Competence and the ability to act are essential in all these areas and are conveyed by our speakers. Learn how to build, manage and promote projects, but also teams in a structured way.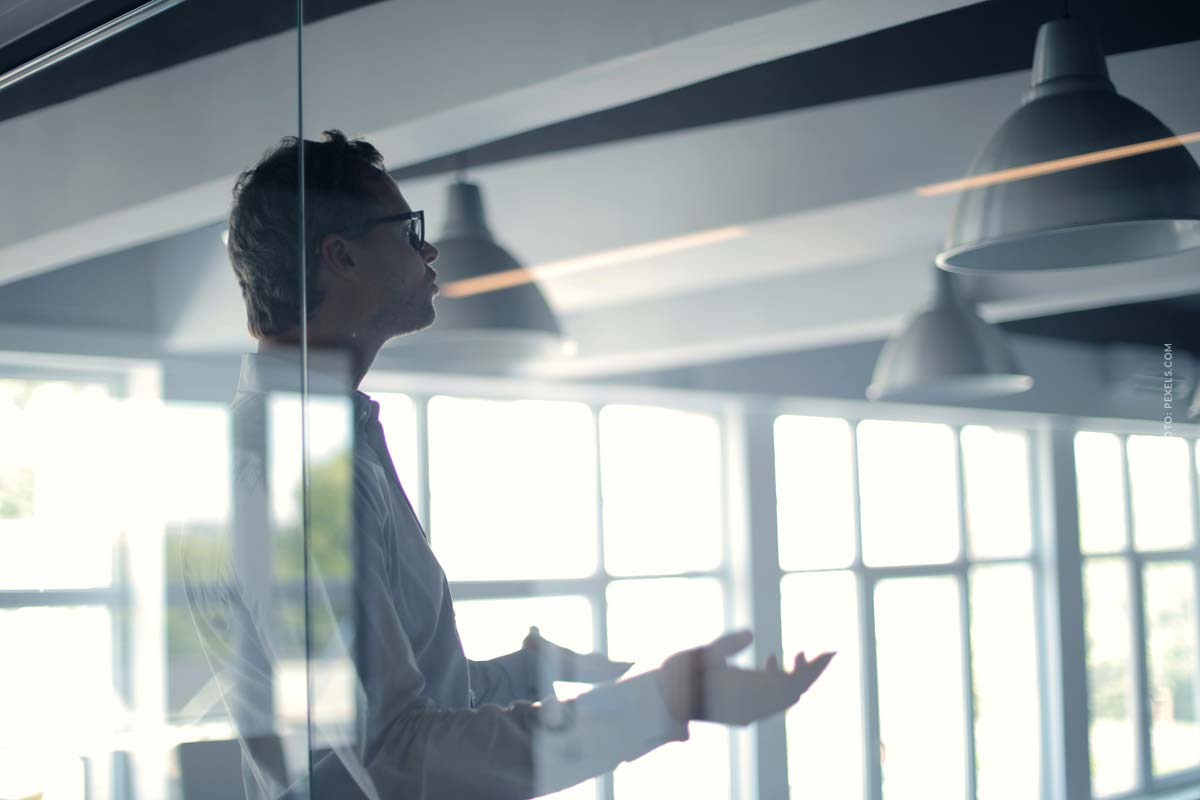 Booking executive speakers: Here's how
Before every workshop, before every speech, there is a certain current state in the company that you as a manager, department head or employee would like to change. Our speakers offer the right know-how for you as a leader, manager and for your employees. In order to make everything as efficient as possible for you, the topic, goals, tasks and results are clearly defined beforehand.
Do you have any questions? Call us or write to us: Contact.
Know-how for managers, department heads and employees
It's that easy to hire a keynote speaker for your executive event.
Send us your online request
Joint discussions for goals / requirements
Our experts send you speaker profiles and budgets
You decide!
Advantages at a glance
These are your advantages at a glance.
Meaningful speaker profiles
Proposals of concrete lecture topics
Lecture speaker videos
Testing and verification of any availability
Executive Areas: Common topics
What are typical and common subject areas? The know-how areas of the managers include, among others:
Managing conflicting goals,
Motivation and willingness to perform,
Manage conflicts in a positive way within the team,
Criticize effectively.
Topics
https://keynotespeaker.one/wp-content/uploads/2017/04/speaker-workshop-business-in-company-man-explain-canvas-model-help-trainer-expert-agency.jpg
600
1200
Stephan Czaja
https://keynotespeaker.one/wp-content/uploads/2019/02/keynote-speaker-agency-logo-learning-health-sport-business-coaching.png
Stephan Czaja
2017-04-18 15:22:43
2022-05-18 19:11:16
Managers: skills, tasks and competencies – Coaching & Seminars