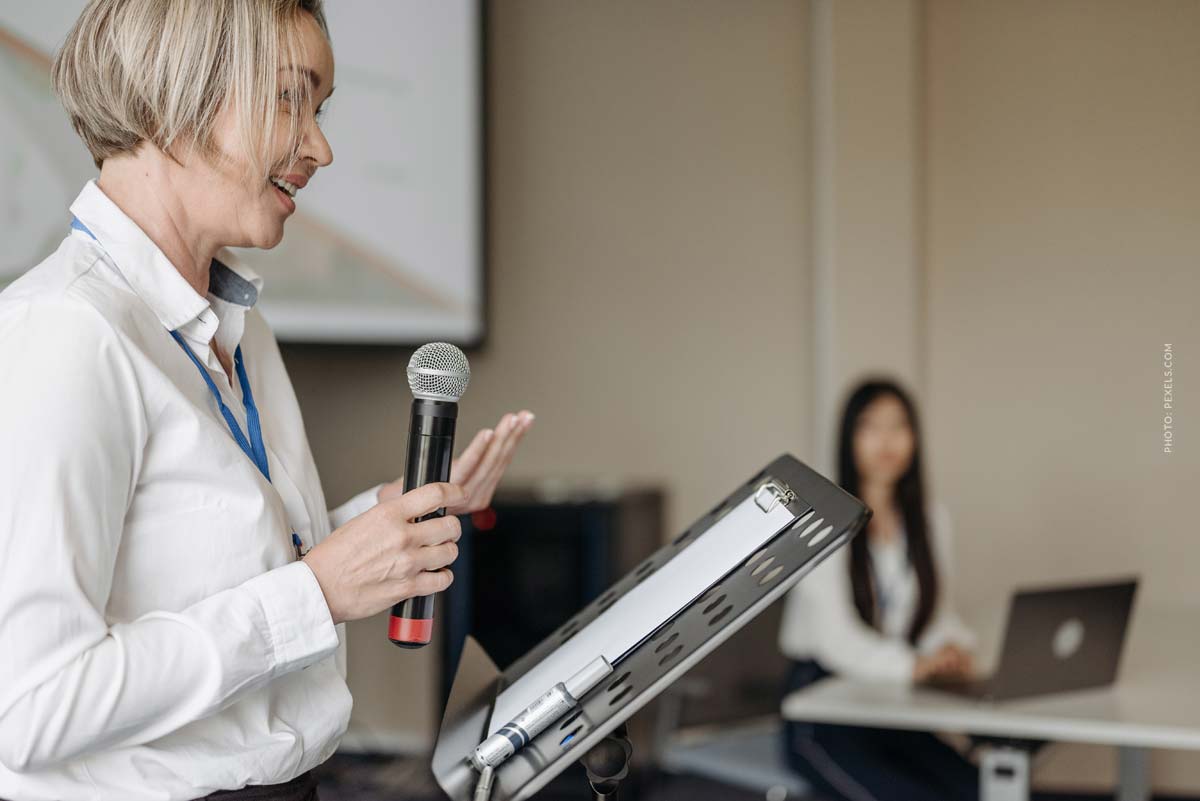 Speaker Emotional Intelligence – Emotional intelligence is not only understanding yourself, but also understanding other people. The definition according to Wikipedia: "Emotional intelligence is a term introduced by John D. Mayer (University of New Hampshire) and Peter Salovey (Yale University) in 1990. It describes the ability to (correctly) perceive, understand, and influence one's own and others' emotions." Anyone who works at the management level, who is a managing director, department or team leader, needs emotional intelligence in order to make the right decisions. Not only for themselves but also for the entire team.
Emotional Intelligence: Book a Speaker
Bring glamor to your event and create more attention and reputation through a celebrity speaker, a famous and well-known person.
Employees and staff
Especially among staff and employees, emotional intelligence is a really important competence that needs to be trained and promoted in a targeted way. Particularly in times of a shortage of skilled workers, it's important to understand employees in such a way that you can motivate them, but also in such a way that they feel comfortable. Because in the competition for employees, it is no longer just a matter of offering a job.
Employees expect more, special promotion in development, advancement and career opportunities, the list is long. Those who understand how to respond to the individual needs and desires of employees will reap even more effective results and thus increase their own success. Accordingly, it is important to learn competencies, methods and strategies.
With us, you learn to apply emotional intelligence in your everyday professional life. Not forced, but authentic and honest. For motivated and long-term employees.
Book speaker
The world is constantly changing. We find speakers who perfectly fit your topic.
Interested parties and customers
But emotional intelligence is not only about team leadership, but also about customers and prospects. What are the wishes and needs of our customers and prospects? How can we cover and serve them? Through the introduction into the world of the counterpart, one learns new aspects and perspectives, which can then be served by new answers, e.g. in marketing.
What makes up the world of our customers and how can we be a part of it? This question is answered by our coaches and trainers in our advanced trainings and workshop days. Learn what it means to see the customer no longer just as a financier, but as a long-term partner. After all, you deliver the right product for the need. An excellent symbiosis. Learn how to push the right switches and buttons to achieve the results you have planned.
Common questions about emotional intelligence:
What is the difference between EQ and IQ?
What is an emotional person?
What is emotional maturity?
What is emotional strength?
Emotional Intelligence Speaker Booking: How it works
Before every workshop, before every speech, there is a certain current state in the company that you as a manager, department head or employee would like to change. Our speakers offer the right know-how for you as a leader, manager and for your employees. In order to make everything as efficient as possible for you, the topic, goals, tasks and results are clearly defined in advance.
Do you have any questions? Call us or write to us: Contact.
Know-how for managers, department heads and employees
It's that easy to hire a keynote speaker for your Emotional Intelligence event.
Send us your online request
Joint discussions for goals / requirements
Our experts will send you speaker profiles and budgets
You decide!
Advantages at a glance
These are your advantages at a glance.
Meaningful speaker profiles
Proposals of concrete lecture topics
Lecture speaker videos
Testing and verification of any availability
Emotional intelligence domains: Common topics
What are typical and common subject areas? The know-how areas of emotional intelligence include, among others:
Self-awareness
Social competence
Empathy
Self-regulation
Emotional Intelligence: Book a Speaker
You want a strong speaker for your event? Our speaker agency will help you with the selection of the speaker, the communication and with all organizational procedures. Just call us or write us the most important data via e-mail. Our team will get back to you as soon as possible.
Bring glamor to your event and create more attention and reputation through a celebrity speaker, a famous and well-known person.
Topics
https://keynotespeaker.one/wp-content/uploads/2022/05/speaker-event-frankfurt-economy-financial-forum-2023-woman-talks-about-bank-system.jpg
801
1200
Stephan Czaja
https://keynotespeaker.one/wp-content/uploads/2019/02/keynote-speaker-agency-logo-learning-health-sport-business-coaching.png
Stephan Czaja
2017-04-18 15:22:51
2022-05-18 19:12:08
Emotional Intelligence: Learning and Examples – Training & Coaching