Speaker Health – The health of people is not only important for each individual. Health and quality of life affect all areas in life. That's why Keynote Speaker is also broad in the area of health. From everyday topics, such as exercise and health in the workplace, to long-term trends and extended lifespan, as a speaker you try to cover all relevant developments and trends in your speeches.
Health: Keynote Speaker
Health plays a major role in all aspects of our existence. Already at a young age we suffer from the first, small aches and pains. Later, as a child, we often go to the playground and hurt ourselves. Then you get into your thirties and the first physical ailments start. Many employees take early retirement. Regardless of whether it's a tough job or an unhealthy lifestyle, health is not only an issue for private individuals to deal with, but also for companies, executives and managers.
Book speaker
The world is constantly changing. We find speakers who perfectly fit your topic.
Health has effects on society and the economy
The health of citizens and employees radiates out to the vitality of companies, as well as to the vitality of regions and countries. The more sick days accumulated, the more absenteeism occurs and the more time must be spent to fill the gaps again. For societal structures, new challenges arise in coping with illness: Doctors, hospitals, health insurance companies. All carriers are burdened by unhealthy lifestyles. For all stakeholders, new ways must be found to redefine an aging society. From preventive care to rural coverage with qualified personnel.
Smoothies, sports, preventive care: politicians and companies discover the health trend
The healthier your employees are, the more productive your company can be! That's why more and more companies are following the trend and booking their own coaches and trainers for the health development of their employees. However, the topic of health is not only about companies, it is also about much deeper aspects and social challenges in the healthcare system. Policymakers must respond to the trends in the age pyramid. We help you to do so.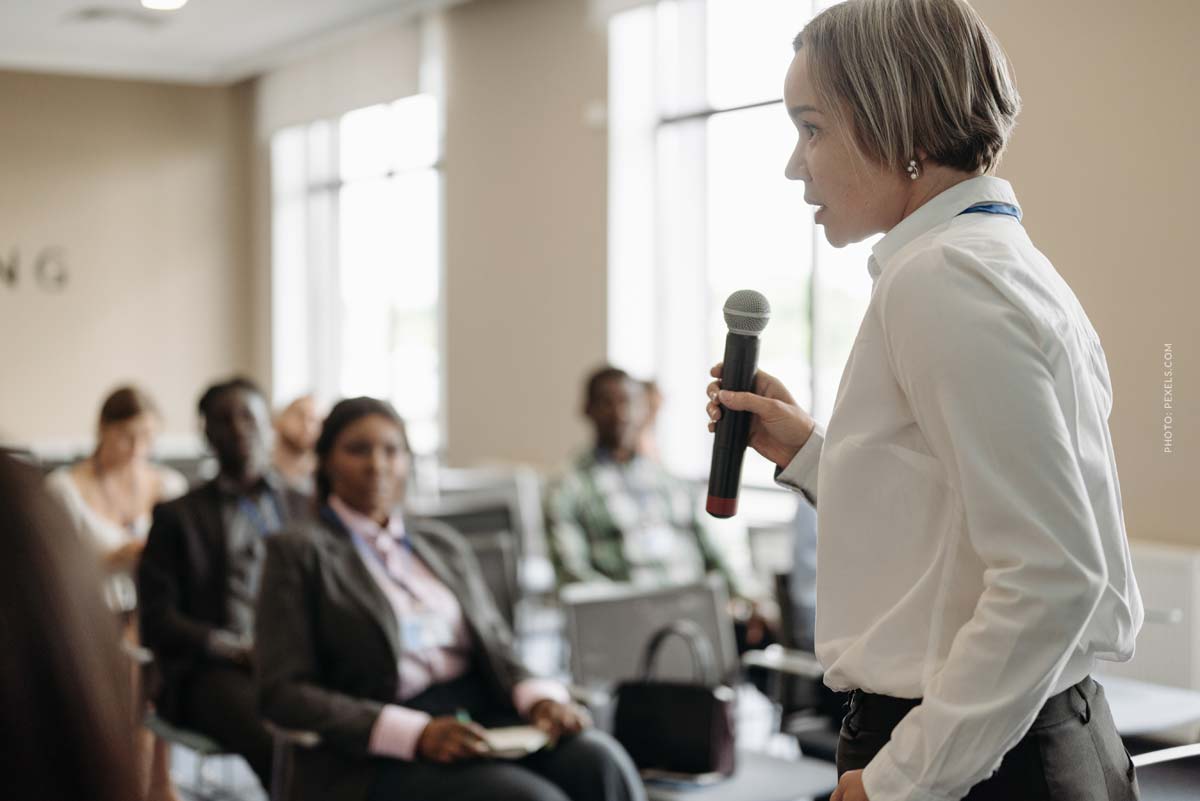 Book your keynote speaker for health and exercise
Our agency specializes in finding the right contacts for all areas. With fast and uncomplicated mediation, we help clients find the perfect speaker for events, congresses and functions. We prepare a complete portfolio and proceed precisely according to subject areas. This allows us to always present our clients with the highest quality selection of speakers. Get in touch with us!
Healthcare System in Germany: Answers and Trends
The German health care system stands as one of the best in the world. With large investments, the German state ensures every year that the German citizens have a complete health care system, with almost all options for curing diseases. This involves thousands of details, regulations for health insurance, for physicians, for medical supply companies and for patients in their individual stages of illness. The health care system in our country has come a long way in the last decades and centuries. As a welfare state, we stand today as one of the fairest in the world.
Know-how and expertise for employees and managers
With this know-how and quality in their daily work, German specialists can support colleagues worldwide. In their speeches, they bring current topics to the attention of medical professionals, doctors, but also business people, politicians and agencies. In doing so, they not only highlight current trends and developments, but also discuss details of legal situations in the panels.
Booking a health speaker: This is how it works
Before every workshop, before every speech, there is a certain current state in the company that you as a manager, department head or employee would like to change. Our speakers offer the right know-how for you as a leader, manager and for your employees. In order to make everything as efficient as possible for you, the topic, goals, tasks and results are clearly defined in advance.
Do you have any questions? Call us or write to us: Contact.
Know-how for managers, department heads and employees
It's that easy to hire a keynote speaker for your health event.
Send us your online request
Joint discussions for goals / requirements
Our experts send you speaker profiles and budgets
You decide!
Advantages at a glance
These are your advantages at a glance.
Meaningful speaker profiles
Proposals of concrete lecture topics
Lecture speaker videos
Testing and verification of any availability
Health areas: Common topics
What are typical and common subject areas? Among the know-how areas of health are:
Early Detection & Prevention,
Patient Rights,
Workplace Health Promotion,
National Cancer Plan.
Topics of our speaker agency
Recreation / Work-Life Balance
https://keynotespeaker.one/wp-content/uploads/2022/05/speaker-event-frankfurt-economy-financial-forum-2023-view-with-audience-workshop.jpg
801
1200
Stephan Czaja
https://keynotespeaker.one/wp-content/uploads/2019/02/keynote-speaker-agency-logo-learning-health-sport-business-coaching.png
Stephan Czaja
2019-07-04 15:23:19
2022-05-18 19:10:31
Health: Speaker for exercise, fitness and prevention