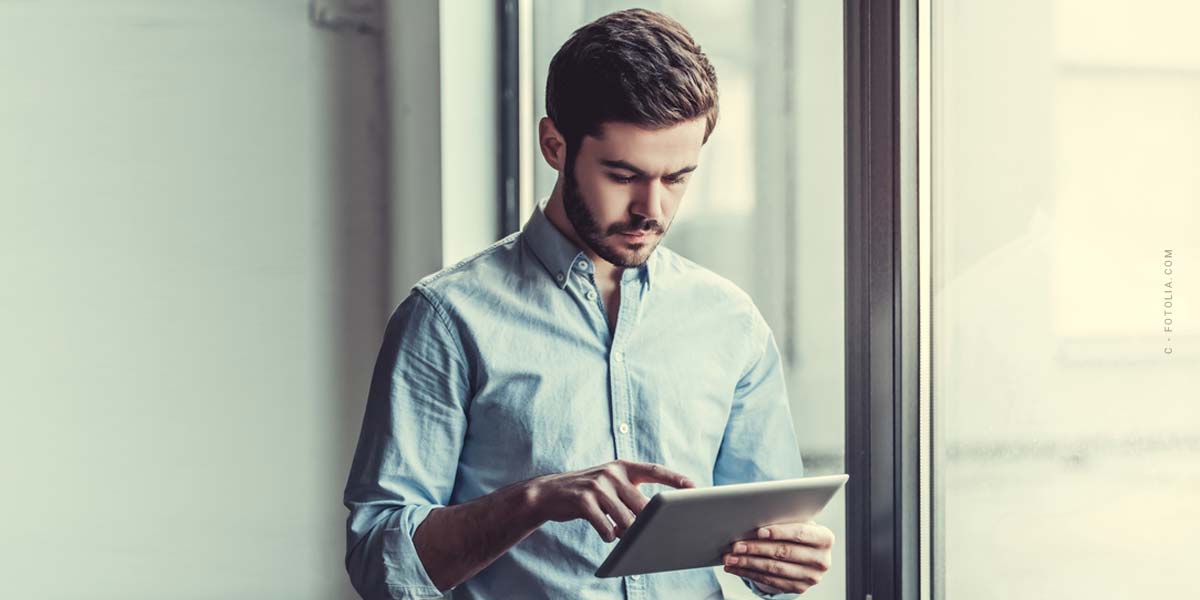 Market analysis and development – How will the market develop? Now that your own business model has been defined and parts of your sales organisation have already been set up, you should be looking at the market. Is it a trend product, for a summer or a long-term business model?
External development of markets and learnings
The longer the product is to remain on the market, the more important it is to take market developments into account. Some products are affected by political influences, others by trends and fashions. Still others are dependent on technical development or on a certain product half-life. The needs and wishes of customers in advance, but also economic and political developments, are part of long-term business models. From this, growth can be derived and generated. Especially because you know what areas you need to penetrate. Thematically in public relations, e.g. in press work, but also in wording on your own website.
Even more important, however, is product development, which follows from the assessment of the development of the market. Which extensions are offered, which colours, which shapes? Are there any additional articles, i.e. articles that are offered at the end of the purchasing process? Are there perhaps even accessories for individual products? Who has the market in the view, that can align the own enterprise strategically in such a way that the own product does not lose relevance.
niche products away from the competitive mass market
Here is a tip on the topic of business ideas. Ever heard of niche products? Niche products are specifically tailored to a target group.
As previously seen in the example on "Attracting and retaining customers", small investments are particularly worthwhile for niche products, such as the Instagram price calculation described above. A very narrow target group, agencies, brands and influencers themselves will encounter a completely new product, very specific, for a single function. That's what they call niche products. Niche products are again diverse, from the larger niche product (trumpet) to the smaller (balalaika [instrument from Russia]). Niche products are therefore characterised by the fact that they appeal to a small target group within a large market. While package tours appeal to the majority of people, there are also individual adventure tours in Siberia or in the Sahara desert, undeveloped islands or even small mountain villages. Everything far away from the big destinations and the big tourist offers. But niche products can also be found in air traffic. Apart from the big lines there are private jets for individual air traffic. Such niche markets can be searched for for your business idea but also recreated, as previously shown in the software example for an Instagram price calculator. Niche markets are worthwhile because they have less, at best no real competition. Even with less potential reach and a small circle of customers, the effort is worthwhile due to the low competition.
Strategic Alignment
Market development, product development, strategic orientation, but also the targeted product definition are among the last questions you have to ask yourself in relation to the market.
If you are just considering your business plan or business idea for the first time, but do not yet definitely start from the foundation, it is advisable to note the additional advantages and disadvantages that result from the assessment of the market development but also the product definition. These advantages and disadvantages are similar to the opportunities and risks, good indicators for your own but also external evaluation of your business idea or company.
Internal development of the company
Finally you have arrived at the topic of growth! Now it's time for expansion. How will the future shape itself and what course must be set so that the goals can also be achieved?
What does the future hold? Planning for 3 years
Sound planning should go into the next three years. So the future is not yet so far away that it becomes speculative and the various areas (purchasing, sales, etc.) are still good to assess and self-evaluate.
How will the company develop over the next 3 years?
Do you need more staff?
Do you need more square meters?
Do you even need a second location? And if yes, who takes over the management and learns the person?
Increases in sales are associated with increases in expenses. Even with extremely scalable, digital businesses, you might need new server capacity or at least extra work for the tax consultant. However, 99.8% of all companies (excluding digital and financial products) are more or less classic companies that work with customers, prospects, products and many other people. With increasing sales, more invoices have to be written, more bookings have to be made and more service capacity has to be provided. Cost factors for the next three years that are considered and calculated in the business plan. That way, there'll be no nasty surprises. In addition, the previously listed details, e.g. opportunities and risks, market, but also business idea can be optimized on the basis of the new financial findings.
https://keynotespeaker.one/wp-content/uploads/2017/04/speaker-young-expert-marketing-solutions-employees-strength-leadership-training-coaching-dates.jpg
600
1200
Team
https://keynotespeaker.one/wp-content/uploads/2019/02/keynote-speaker-agency-logo-learning-health-sport-business-coaching.png
Team
2019-08-29 07:00:52
2019-07-29 09:39:18
Market analysis and development: mass market or niche? – Starting your own business #10