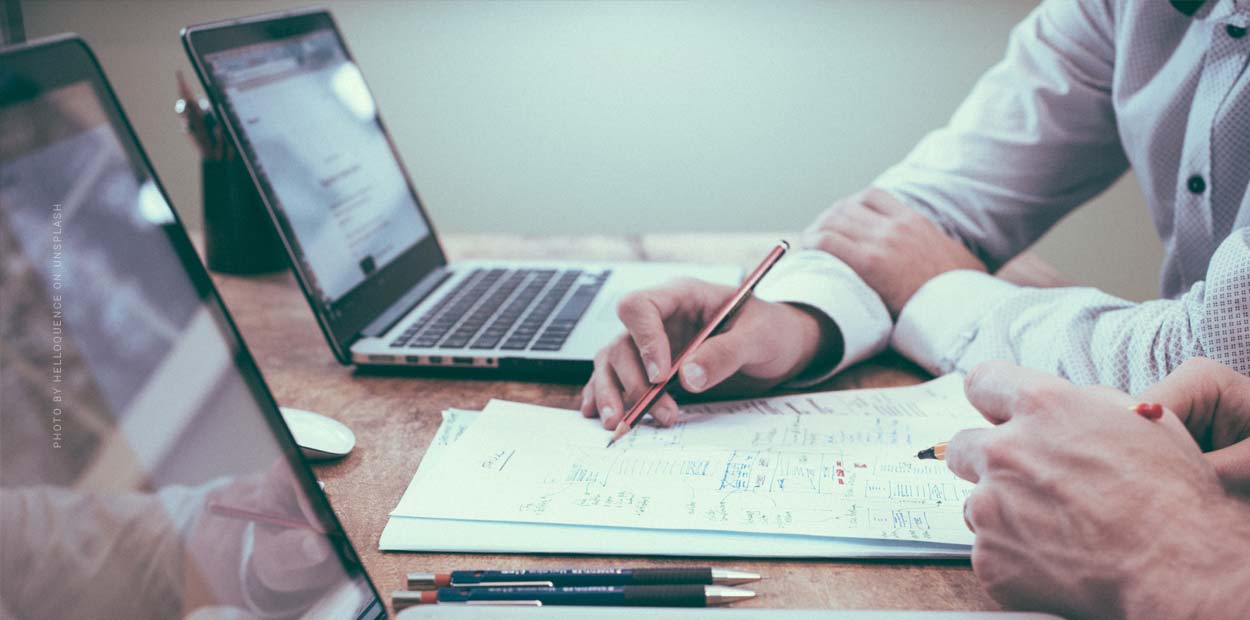 Starting your own business – You want to start your own business with your business idea? Know-how and expertise is the A&O. We support you with tips on your business plan and concept. Whether self-employed full-time or part-time self-employed: If you want to set up your own company, you have to think about a lot, in advance and in the operative business. From the right idea to health insurance – what needs to be considered if you want to become self-employed? There is no training or further education for entrepreneurs. Managing director is you or not. Your own ambition is always important, because this is the only way to improve, every day.
Business – What does that mean?
First of all, money is everything!
no moss
Learn to budget well. From day one
After 5 years, 9 out of 10 startups failed
Yes, for 99% of entrepreneurs it will be either in the morning hours or in the evening hours very early or very, very late – standard. As an entrepreneur you are always challenged. Accordingly, many people's private lives are of course rather reserved and are usually guided by work and tasks. If you set up your own business without an investor, you will of course have little money for your own enjoyment over long distances. For yourself, that's perfectly okay. With increasing personnel, trade payables, rising rents and many other parameters, you have to reckon with the others as well. As an entrepreneur, you have to be a good financial juggler, not just at the beginning. Some customers pay quickly, others take their time, others pay (even if it is rare) not at all. In Germany, a large part of the defaults (usually 70%) can be recovered, for example, by debt collection companies. If, however, the delivery came from a third country, 15,000 euros have to be claimed, the initial consultation and the indictment in the respective language alone cost another 3,000 euros, but the goods are still missing, our customer accordingly does not receive the goods, changes the supplier, have fun. A single delivery that has failed causes as such a chain of time and cost factors. Not only that, it can also damage the reputation of your company, e.g. in case of delivery failures.
In fact, entrepreneurship over months and years means not only a lot of ambition, but extremely much ambition. From the first difficulties around the foundation to the first major incidents in the supply chain. A little naivety is also recommended with regard to one's own and the company's financial situation.
Everything's gonna be all right!
Whoever becomes an entrepreneur quickly learns about rising sums. While one year ago one had to have 5,000 € per month ready, one year later it is already 25,000 €. If there is an unexpected loss of 15,000 €, it quickly becomes relevant. But sums also increase the risks. If two or three major customers do not pay, wages and of course social security, taxes, rent, tax consultants, etc. will quickly become tight.
Risk appetite as an entrepreneur
With this risk one lives not only once, but every month anew. After all, who is responsible for ensuring that all employees, agencies, offices and even landlords receive their money at the end of the month? You! You! Who's responsible for putting enough money in the till? You! You! Even if you have staff, you are responsible for finding the right people, comparing and selecting them, you are responsible for showing them how to generate revenue with your business model. From the first instructions to the reporting of key figures and feedback interviews, so that your employees become better and better.
And in between all these great entrepreneurial actions, you have your finances in your head every day. Shortly before the end of the month there is again a new monthly balance sum, with the big questions around:
Can I transfer the salaries?
Can I pay social security?
Can I pay the many health insurance companies?
Can I pay the sales tax?
Can I pay the rent?
Can I pay agencies?
Can I pay freelancers?
… oh yes, not to forget, I can pay myself?
And every month the game starts anew! Can entrepreneurs take themselves out of this process? Not at first. You are the person who has all accesses, you are the person who knows the exact financial situation, you are independent. That means yourself and constantly. Help only comes with your first staff. So the first employees… after your first ten employees.
Many work and poorly paid – at the beginning
Big yachts and expensive real estate? Not at the beginning.
What many young entrepreneurs do not think of, health insurance, private rent, mobile radio, leisure, friends, sports and even nutrition, everything costs money. Accordingly, your own executive salary must also be taken into account if you cannot live on other financial resources. Many founders finance themselves beside their company in the first time by independence (and additional establishment of a UG or GmbH for the company). Thus you can earn money through coaching, speaker appearances, other know-how, affiliate marketing. There are numerous ways not to burden the company's cash. If you pay yourself a high managing director's salary right from the start, you will soon be faced with one of the top reasons why companies fail. The money runs out – number 2. If you start your business with 100.000 €, even 4.000 € per month, your half financing is already passé, you alone cost the company 48.000 € per year. Without financing of the parents or an investment the foundation with 100.000 € is not realistic. I founded my first company with 1.000 €. Here is a tip from my entrepreneurial experience, who buys a car right at the beginning, without really plausible and solid reasons, who goes bankrupt in the first three years. Entrepreneurs who pay attention to economy prefer to get new staff instead of personal luxury and for the 2.3 trips per month the rental car or the ICE ticket is sufficient. If you really need a car (e.g. for almost daily, local delivery traffic), you can get a practical car, e.g. a delivery van. Anyone who buys the A-Class risks going bankrupt sooner or later because of a lack of money, just like those who pay too high a salary to a managing director. Because at the beginning, you have to prioritize. A good notebook for a new job, half a year's salary, resulting in new gain vs. "I have an A-class".
Finance Juggler – Payments and Receivables
You're the person who manages the finances. The financial management is one of the last jobs in the company that you hand over to a very trustworthy employee. Finances are a sensitive issue especially at the beginning when there are no large reserves and buffers yet. Sometimes bills have to be stretched. Let's be honest. Some customers or suppliers have priority.
What do you do if you can only consider one of two suppliers on the payment date?
Who should send the payment reminder? Your reliable
Standard supplier or one-time supplier?
Someone has to make that decision. Besides all the other decisions that have to be made on the same day.
Every day there are many small things to keep in mind, especially when it comes to long-term business relationships. The same applies to the prioritisation of individual items. Taxes, social security, employees, of course that always has priority. The invoice for two delivered desks, can wait under circumstances. It is important that someone decides and has it on their screen the following week. If there are two or three bills accumulating, you can quickly run into payment difficulties at the beginning. As an entrepreneur you must constantly make decisions, in the sense of the company but also in the sense of the employees – you yourself always come as the very last or the very last.
No yacht, no expensive real estate – at the beginning
Ultimately, no one will be able to do this for you at the beginning. Because who is to make such decisions except you as a boss? This is why it is so important to realise early enough that start-ups and young entrepreneurs are obliged to take care of their own company's finances. Many people tend to collect letters in high stacks, sometime after two months half of them are opened. Payment reminders, reminders, the pile is growing. A good tip here is to remember earlier class tests. Of course you can delay learning as late as possible, but you still have to learn it. The same applies to your tasks in the startup. There's no point waiting because you have to do what has to be done. Nobody's gonna do it but you. If you don't take care of it, the company gets in trouble. It can be over sooner than you think. 9 out of 10 startups fail in the first five years. You now have two choices, either you're among the 90% who have a great story for their whole lives: Independent, used to be, remember? Or do you want to belong to the 10%, with option on yacht and expensive real estate? Success orientation is the key word.
Ultimately, it's exactly what we're talking about when we talk about "being an entrepreneur", because your competition and competitors won't spare you later either. Ideally, you will get used to seeing threatening situations (competition to finance) as an incentive and challenge as soon as possible. A good exercise for the entrepreneurial future. You're Papa and Mommy to everyone. Because every problem is your problem. And thus from the big, long-term considerations to entrepreneurship back to reality: telephone cables, notebook setup, e-mail signatures, WLAN, office greening, office chairs, tables, the right mouse, ballpoint pens, paper clips, whiteboard, power providers, mobile phone contracts, insurance. Who takes care of everything? That's right.
You are the best money saver – Optimization
What does the team really need? What do you really need to serve customers? What luxury do employees need? The last question in particular is an important issue for employers in view of increasing competition and falling unemployment. The attractiveness of the workplace plays a decisive role in the choice of job. Not only the choice of location, but also the expansion of the location is part of your daily bread – forever, and your little one will not become your company. Notebooks are constantly breaking down, new power strips have to be procured, the company is growing and more workstations have to be set up. Are there ways to save, e.g. 19% VAT given in the electronics market? Does it really have to be the very best smartphone? Is the investment in a beautiful ambience worthwhile, from the establishment of the office to the stylishly furnished staff kitchen? Thousands of questions arise here, which must be answered daily by you as an entrepreneur. The spontaneous re-planning of one's own work comes more often than expected. While in the evening you are planning alone in the office – keyword long work – actually aiming at finally working through four open offers today, worth 600,000 €, a spontaneous problem comes up to you during the day. In the morning one is happy with cappuccino at work and in the evening with the offer planning, but the first thing one hears is: "The e-mail accounts are not running anymore! Stop. Stop. Change of subject. Three hours of configuration on the server, one phone call with customer service, 17 minutes on hold, assigning new passwords and setting them up on each individual notebook. Each one needs access to the cloud servers, email systems, special permissions. At the end of the day no offer is written but the email accounts are running again. A small foretaste of the planning security in your company – for you. That was the first reality check. The last chance to say no! Because from now on it goes to the idea and once an idea grips you, it becomes difficult as an entrepreneur to let go of it.
Back to the football field.
https://keynotespeaker.one/wp-content/uploads/2019/07/businessplan-schreiben-gliederung-definition-best-practice-finanzplan-inhalte.jpg
620
1250
Team
https://keynotespeaker.one/wp-content/uploads/2019/02/keynote-speaker-agency-logo-learning-health-sport-business-coaching.png
Team
2019-07-29 07:00:21
2019-07-29 07:59:10
Start a company & earn money – Start your own business #1