Speaker Motivation – Finding a speaker for motivation is not that easy! After all, you need businessmen and women who are fully engaged in life and still find the time, or like to take the time, to pass on knowledge. But it is not only about knowledge, but also about motivation and entertainment. Motivation at the workplace determines whether good sales are achieved or not. As simple as the question of motivation in the workplace is, it is also crucial. How do employees react in customer service? How do managers respond when they manage or direct staff themselves? From accounting to event management, motivation matters. Want to create more motivation in your company? Get in touch with our speaker agency and we can conjure up the perfect customized offer for him from our portfolio. Motivational speeches over 20 minutes, training and education over half or full day up to workshops over several days.
Motivation for job and career: Coaching
Managers, department heads or managing directors who can specifically motivate employees. Here, the focus is on one's own motivation. Coaches show how to make one's own world view more positive so that there is enough energy to pass it on. Because in the end, it's authentic motivation that counts, not imposed, learned methods. If you want to motivate employees honestly and seriously, you have to feel the energy from within and also transform your own life a little.
Book speaker
Our speakers help managers and employees make the right decisions when it comes to ambition and motivation. Through targeted speeches, training, workshops and seminars. Learn how to transfer positive energy to others.
How to enter the room?
As simple as this question sounds, just dealing with small gestures and habits in everyday life changes a lot. Many enter rooms protected, which means the arms are folded or placed close to the body. Thus, one always focuses on a certain part of the room, although it is possible otherwise. By slightly opening the arms and palms to the sides, one directly opens up the entire room and thus naturally all interlocutors, instead of a specific focused person.
How to enter the office ?
Many come tired and with a slow gait, so it helps a lot, for example, to walk a short distance in a light sprint before meetings or meetings, so that the circulation gets going. Some entrepreneurs also use the elevator, turn around two or three times before the door opens and you get a slight feeling of euphoria that you take with you into the meeting.
1,000 little tips
1,000 small tips, which only become a common thread through the compressed unit in workshops, advanced training and continuing education. In such a way that one's own successes increase.
Book your motivational keynote speaker for executives, department heads or yourself as a managing director or CEO.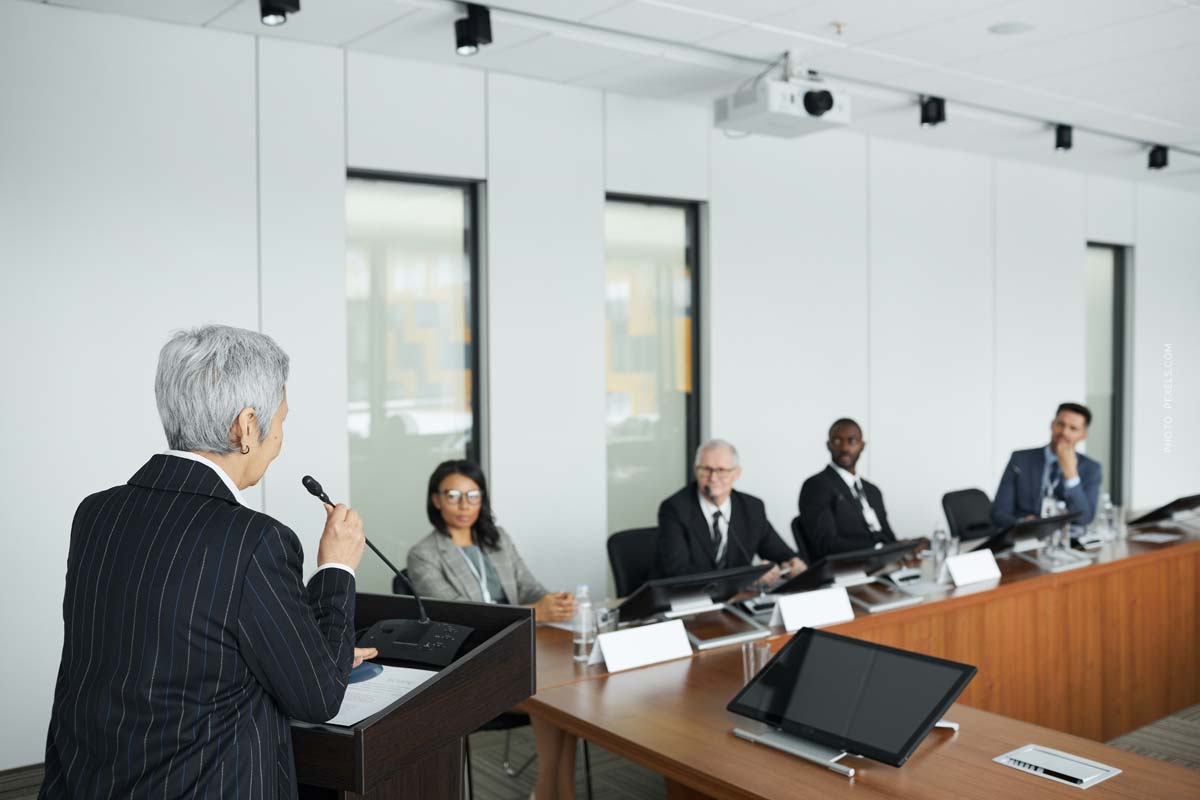 Motivating employees: Training and methods
Of course, the motivation of managers is also joined by the motivation of employees. How can you pass on positive charisma? Day after day, there are stressful situations in the office, in the factory, in production or even in the agency. Accordingly, employees need to be constantly motivated so that their own ambition is awakened. The principle that applies to employees is often different from the principle that applies to managers. After all, they participate less in the success of the company. While owners profit directly and immediately, managers and department heads gain through commissions or salary increases. However, the ratios remain relatively the same for most employees and salaried employees. Accordingly, other incentives must be set.
In their workshops and training sessions, our speakers demonstrate what incentives are important and how best to convey one's own motivation to a group. With targeted speeches or events lasting several days, specific areas are trained that are otherwise rarely addressed in everyday professional life. As a result, completely new dynamics develop.
In personnel management, it is above all important to be a positive role model, a rock on which employees can orient themselves. After all, their gaze is always directed upward at the decision-making level. So motivation requires not only entertainment, but also a well-founded self that is not easily upset. Consistency has a very high value when it comes to employee ambition.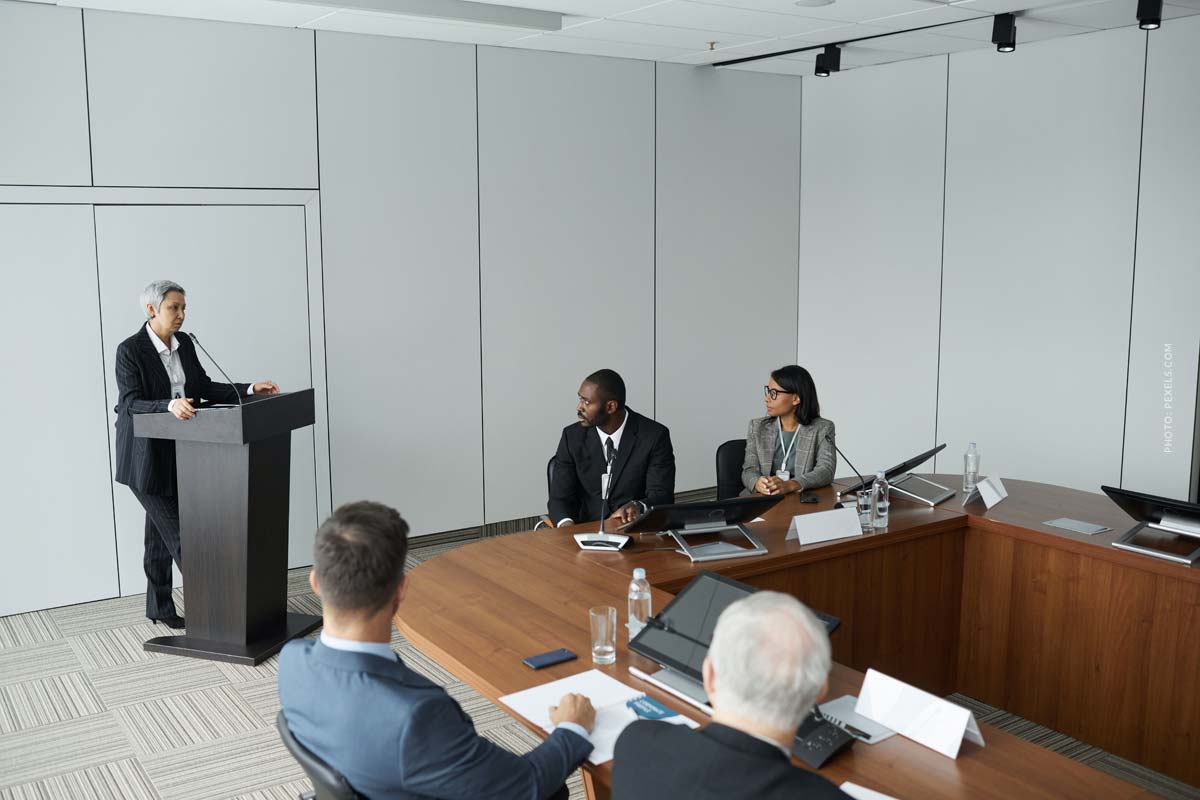 Motivation for sports and fitness: trainer
Motivation is not only important in professional life, but of course also in the work-life balance, sports and fitness are part of it for many when it comes to switching off. When things are hectic again, many need a unit of sport in the evening. But motivating oneself again and again is difficult for many. Especially if there are still many open points in the company, it is difficult to find self-motivation. Therefore, a targeted training helps to lift these inner blockades to have the ambition and train independently and regularly.
During sports, many issues are worked on in the subconscious, the focus goes away from companies and tasks. Sport is therefore not only training but also meditation in certain parts. A balance to the stressful everyday life. Our speakers will show you how you can best integrate sports and fitness into your day.
Frequently asked questions about motivation:
What is meant by intrinsic or extrinsic motivation?
What kind of motivation is there?
What is motivation psychology?
Where does the term motivation come from?
Motivational quotes
"Courage is at the beginning of action, happiness at the end." – Democritus
"Start with what is necessary, then do what is possible, and suddenly you will be doing the impossible." – Francis of Assisi
"The distance is not important. Only the first step is important." – Marquise du Deffand
"If you don't change anything, nothing will change!" – Sparky Anderson
"No one knows what he can do until he tries it." – Publilius Syrus
"Whatever you can do or dream you can do, start doing it." – Johann Wolfgang von Goethe
"If you want an easy task to seem really hard, just put it off." – Olin Miller
"How quickly "not now" turns into "never."" – Martin Luther
"Some people want it to happen, some people wish it would happen, some people make it happen." – Michael Jordan
"I can accept failure, no one is perfect. But what I can't accept is not trying." – Michael Jordan
"Every day is a new chance to do what you want." – Friedrich von Schiller
How to book a motivational speaker
Before every workshop, before every speech, there is a certain current state in the company that you as a manager, department head or employee would like to change. Our speakers offer the right know-how for you as a leader, manager and for your employees. In order to make everything as efficient as possible for you, the topic, goals, tasks and results are clearly defined in advance.
Do you have any questions? Call us or write to us: Contact.
Know-how for managers, department heads and employees
It's that easy to hire a keynote speaker for your motivational event.
Send us your online request
Joint discussions for goals / requirements
Our experts send you speaker profiles and budgets
You decide!
Advantages at a glance
These are your advantages at a glance.
Meaningful speaker profiles
Proposals of concrete lecture topics
Lecture speaker videos
Testing and verification of any availability
Motivation areas: Common topics
What are typical and common subject areas? Among the know-how areas of the X are:
Extrinsic sources,
Intrinsic sources,

Rationale,

Incentives, concepts and approach
Motivation Speaker booking
You want a strong speaker with charisma for your event? Our speaker agency will help you with the selection of the speaker, the communication and with all organizational procedures. Just call us or write us the most important data via e-mail. Our team will get back to you as soon as possible.
Our speakers help managers and employees make the right decisions when it comes to ambition and motivation. Through targeted speeches, training, workshops and seminars. Learn how to transfer positive energy to others.
Topics
https://keynotespeaker.one/wp-content/uploads/2017/04/speaker-famous-celebrity-agency-know-how-media-marketing-woman-talk-leadership.jpg
600
1200
Stephan Czaja
https://keynotespeaker.one/wp-content/uploads/2019/02/keynote-speaker-agency-logo-learning-health-sport-business-coaching.png
Stephan Czaja
2017-04-18 15:23:47
2022-05-18 19:12:16
Motivation: Motivational coach for companies – Job and career