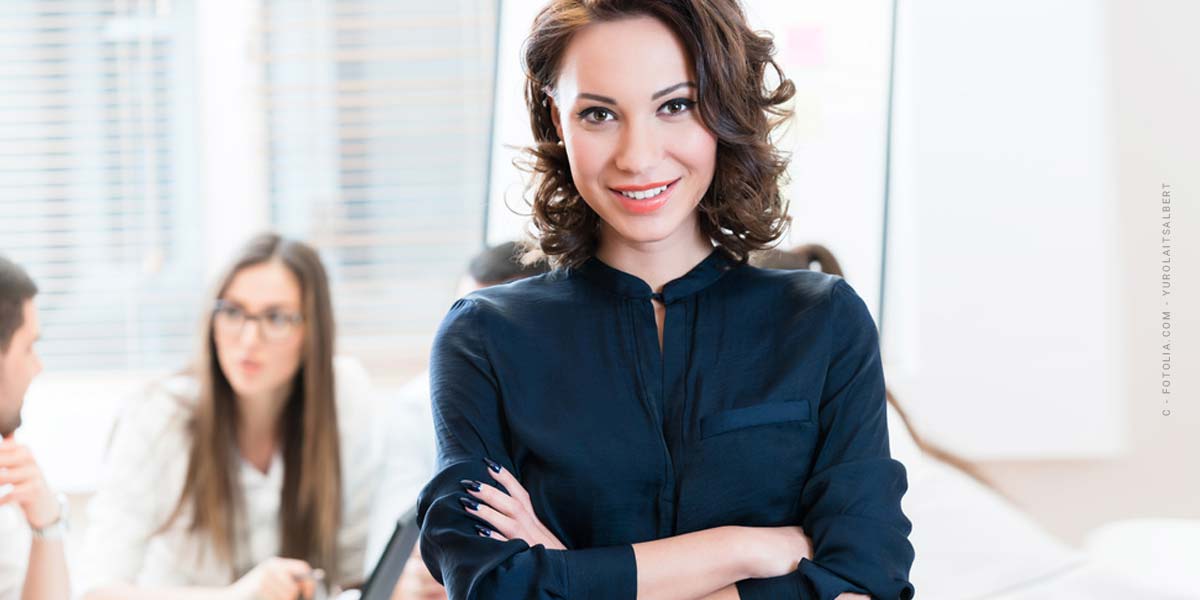 Most companies usually start with interns or first-time employees on a temporary basis. Both interns and permanent employees are completely new to the company, nobody knows the philosophy or has spent a year really experiencing the business and the customers. Accordingly, it takes time to form, train and improve the team properly. Ideally, however, this time is hardly there, because new orders are constantly coming in. This is where personnel planning begins.
Personnel planning: familiarisation, learning objectives and success
From own experience, one is as a managing director often the person, who takes care of the entire new customer business, if it does not concern simple products, that is immediately understood by everyone. Because who can explain something complex or expensive better than the one who did it? The time to learn in people until they act on the same level, not only in the area of product knowledge, but also offers, conversation psychology, acquisition, methods of winning new customers, unorthodox methods, all this you can not learn overnight. Therefore, there is a need for a staff floor to do the work diligently and a second staff to take care of new work or orders. Every position must be planned as well as possible, because finding employees will be the next big challenge. How do you get the right applicants for the jobs later? Especially in competition with established companies, which usually offer attractive working conditions: Higher wages, shorter working hours, more secure career opportunities. All you can give yourself is your dream, a promise and confidence that you might have that one day. Small Reminder, 90% percent of startups fail within the first five years. Risk for employees, costs for you as a founder, two variables that come together very unfavourably.
Here we come for the first time to our central topic, the pitch.
Success depends on team – not on individuals
Much of the success will always depend on your employees. No matter whether it is about purchasing, sales, logistics or marketing. Getting motivated and committed employees can make a statement about whether the company will be successful or not. A one-man show? That's rarely possible.
Closure of the Managing Director: Illness
An example: at the business meeting you squeeze your hand in the car door in a hurry, ouch! Three weeks is your right hand useless. Working on your notebook at regular speed? No way. Another example, experienced by myself, eye inflammation and zack, I had to conduct my team for almost a month with blindfolds, because I was not allowed to see any light at all. So I was lying on a sofa in my office all day, blindly directing the tasks: "Jessica, will you come?". Without a great team, impossible.
Competition and Headhunter
The established competition can advertise with high wages, good working hours, Christmas bonus and of course 30 days vacation. You probably don't get a Christmas bonus and only have 21 or 24 days vacation. An applicant wants to earn 3,500 € per month. 3.500 € gross a month for each person, difficult. Maybe 2,000 euros? Now an applicant has the choice between two job offers: You and the big company.
What you can convince with is your idea, your company, the new environment for the applicant and with you as boss. One of the most important pitches to convince good personnel right from the start! The more focused you market yourself, your business model and your working environment, the higher the chances of retaining good staff.
Friendness of employees
Tip! Two things are essential for the satisfaction of employees, for the first conviction: The working environment and opportunities for advancement. For long-term commitment, punctual payment, recognition and development. So make sure right from the start that there is a positive working atmosphere that infects employees after employees. If you are top motivated every morning, your employees tend to be too. When new people join the team or, for example, for trial work, they are directly infected by the working atmosphere. They do not get this spirit in big companies, here you are in the personnel department, one year limited and your task is the processing of applications from D-G (surname), every day. In a Start Up you are sometimes Social Media Manager, then Sales Manager, the day after tomorrow Event Manager and on Thursday again Accountant, so that on Friday there is time for the website or the online shop.
Good working conditions are an advantage
Don't be demotivated when good people cancel on you. Just as you want to develop as an entrepreneur, you want to make a career as an employee. Accordingly, stability and security are, of course, important criteria for many when deciding which employer to accept. Of course you cannot fulfill this criterion at the beginning. That's why some good applicants will say that your job isn't for them. It's perfectly normal, and you'll get used to it. It is much more important to concentrate on the people who sit in front of you with shining eyes and want to know more. You have to concentrate on these employees, support them, stabilize them and build them up.
Ultimately, the first people are your top managers of the future. They enjoy great trust and are, according to the owner himself, the persons who really identify with the company.
If the company is doing well, the employees are doing well. If the company is doing badly, the employees are still doing well. The payment of employees should therefore always be given preferential treatment compared to third parties. Always. Here is directly another important sentence for you, if the company is not doing well, you are to blame. You're the owner. You're responsible. Nobody else. When someone makes mistakes, it's your mistakes. You should have briefed the people better or, at worst, chosen them better beforehand. Accordingly, you should never react in an abusive way when employees make mistakes. If anyone deserves a speech, it's you. Since you can measure yourself with difficulty, run a lap through the park, think about it and improve yourself. If you improve, your sales will also improve. All mistakes are your mistakes. You need to learn that fast before you start criticizing someone on the team. The question is always: What could you have improved?
Punctual payment of employees
For the long-term commitment, the monthly payment of salary is the A&O. Paying your employees should always be your top priority, along with taxes and rent. In particular, punctual payment at the first of the month is an important indicator of emotional loyalty (security) for employees.
We have discussed this point directly in such detail because it is so central and decisive. Personnel costs are usually the biggest factor in the company, if you include all expenses from wages to social expenses to health insurance and, of course, the accounting with tax consultants. You mustn't miscalculate around here.
Better grow 10% slower but safe and sustainable, so that you can always pay for everything at the end of the month.
Summarized, from the tasks that have to be completed at the beginning and the tasks that have to be completed later for acquisition and know-how such as preparation of offers or acquisition of new customers, up to the well-founded financing of the personnel over the term. All this must be taken into account.
https://keynotespeaker.one/wp-content/uploads/2017/04/speaker-training-live-london-berlin-how-to-create-business-start-up-training-medical-pharma-best-practice-agency.jpg
600
1200
Team
https://keynotespeaker.one/wp-content/uploads/2019/02/keynote-speaker-agency-logo-learning-health-sport-business-coaching.png
Team
2019-09-05 07:00:24
2019-07-29 11:33:00
Personnel and Success: Familiarisation to working conditions – Starting your own business #12