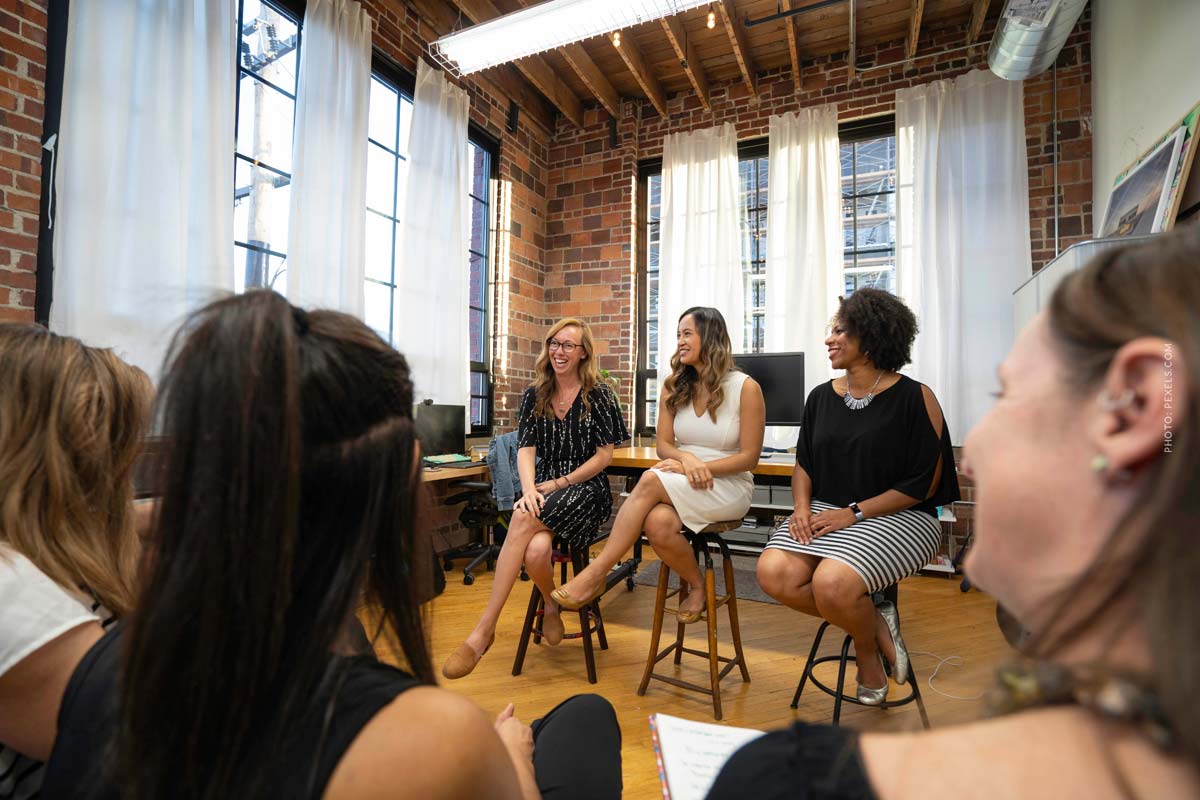 Speaker Social Media – Are you looking for up-to-date, practical knowledge and know-how in social media marketing, both for employees and customers? Facebook, YouTube, Instagram, TikTok – social media is opening up a whole new world for companies, and it's evolving faster than any marketing tool before it. So getting timely knowledge from experts is worth its weight in gold, after all, it's about reaching millions, potentially even billions of people. Whether you're a startup or an internationally networked bank, social media marketing is now part of corporate communications. Learn more about our speakers, lectures and workshops in social media marketing here.
You have a great idea, but hardly anyone knows about it? Already Henry Ford said (inventor of mass production of automobiles):
For every dollar you put into your product, you need to have another ready to spread the word!
Ergo: Advertising is important and advertising today is digital.
Establishment, further development and digitization
You already have social media channels but want more reach, more followers and more performance (sales)? Printed posters still serve their specific purpose today, but the future is online. Even more specifically in social media. So to speak, the extended, digital circle of friends, constantly and everywhere available, in your pocket, thanks to smartphone.
At the same time, social media marketing and the development of social networks are moving faster than any other medium before. Digitalization is playing its part, whether it's electric car mobility, the diversification of end devices even without Big Data.
Book speaker
The world is constantly changing. We find speakers who perfectly fit your topic.
User data: Big Data for Targeted Marketing
Did you know that each registered user on one of the largest social networks is linked to over 7,000 individual pieces of data? There's a lot more to the data package than your own profile – what do I like? Who am I friends with? When am I online? What device am I using (old smartphone, new smartphone)? Social networks give marketers a flood of data that was never there. As you can see, there's a lot to talk about and discover in our social media speeches, training sessions and workshops.
Factual and potential knowledge (capable of forecasting)
People connect on social media through apps and websites. Data is collected through their interaction. Each new data package allows new links, thus providing not only factual but also potential knowledge.
For example, if you are friends with many people who hold a certain opinion, you might be receptive to products and services, but also opinions, that correspond to this (the "friends"). Advertising on social media works the same way. Due to the large amounts of data available, people can be targeted. For ideas, projects, companies, but also politics and parties.
But social marketing is not just about paid reach (ads), it's also about organic reach, community building, through good content that users interact with.
First and foremost, however, comes the setup. Especially with the multitude of social network providers, it is often important to focus on the most profitable social networks. This again depends on the product, special targeting on business portals like LinkedIn, extremely young target groups on TikTok or gamers and fans of video games on Twitch.
Depending on your company's business model, strategies must be developed so that your social media concept is coherent and generates the greatest possible success / sales, in relation to the given marketing budget.
As you can see, in the subject of social media marketing, it differs greatly whether you want an impulse, or in-depth, specialized workshops, each anchored in a specific subject matter.
There are Facebook experts, YouTube experts, Instagram experts, experts for virality. Depending on the objective you are pursuing with your speaker, different strategies can be invented as to how the knowledge can be conveyed most effectively, to guests and / or employees.
In addition, there are links with existing marketing measures, crossmedia. Cross-media refers to the cross-media mix of marketing activities. For example, the accompanying social media campaign for the trade show or the TV commercial.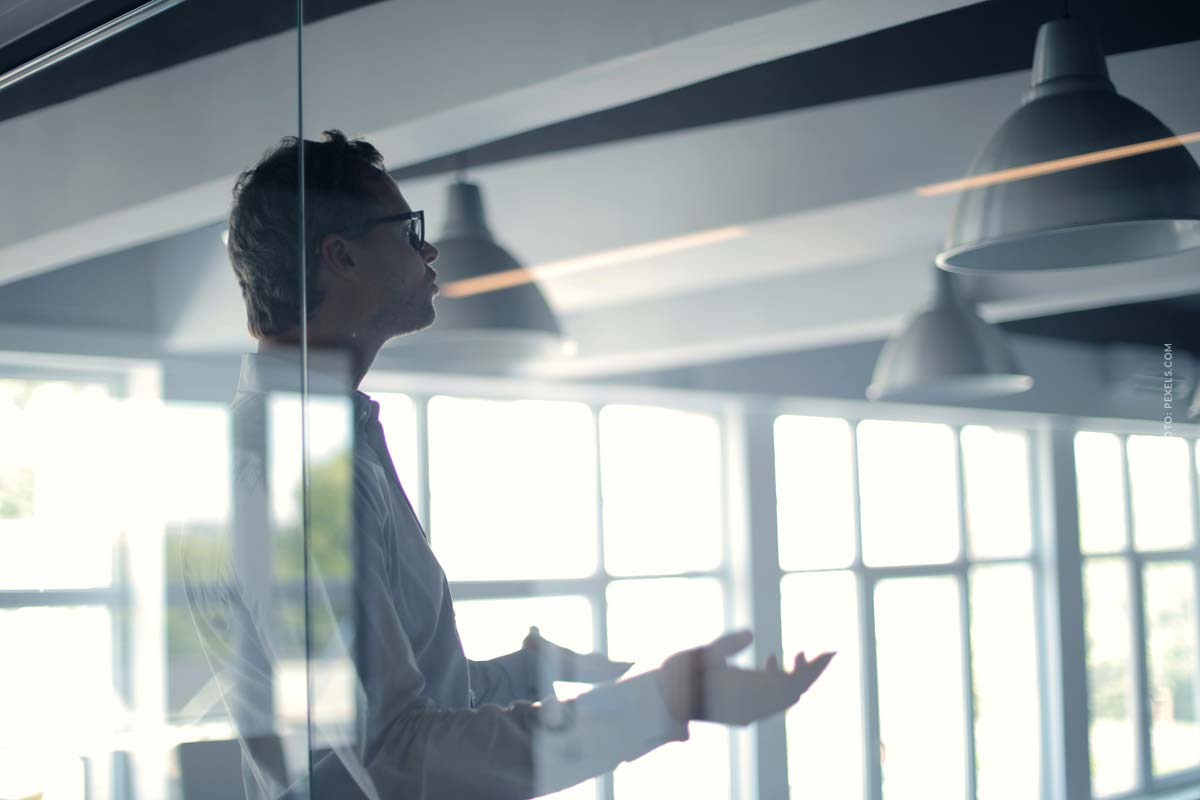 Community Management: Organic Growth
Whatever the marketing strategy, ultimately it's always about building reach. The highest quality reach is organic. You get organic reach exclusively through good content.
Content creation according to target groups
Depending on the social network, content creation is extremely different. Just think about Instagram, here a simple photo can be enough. TikTok constantly needs new, very creative and moving content. YouTube, on the other hand, needs a long-term plan for video marketing. Here you can work with content that is over 10 seconds, even ten minutes, 20 or 30 minutes long.
Performance Marketing: Social Ads
Last but not least is performance, which means the distribution of paid content through social media ads and alternative forms of advertising, such as display ads on other platforms.
You already learned a lot about this in the introduction. Among them, for example, how targeted advertising is possible on social networks, through Big Data (by age, interests and much more). Remember? Every user leaves behind thousands of pieces of data when surfing, which can ultimately be used to address target groups extremely precisely.
The combination of community, content, but also performance, is the mix that matters in social marketing.
Before every workshop, before every speech, there is a certain current state in the company that you as a manager, department head or employee would like to change. Our speakers offer the right know-how for you as a leader, manager and for your employees. In order to make everything as efficient as possible for you, the topic, goals, tasks and results are clearly defined in advance.
Do you have any questions? Call us or write to us: Contact.
Know-how for managers, department heads and employees
It's that easy to hire a keynote speaker for your social media event.
Send us your online request
Joint discussions for goals / requirements
Our experts send you speaker profiles and budgets
You decide!
Advantages at a glance
These are your advantages at a glance.
Meaningful speaker profiles
Proposals of concrete lecture topics
Lecture speaker videos
Testing and verification of any availability
Social Media Areas: Common topics
What are typical and common subject areas? Among the know-how areas of the X are:
Internal / External Content,
Organic / Paid Reach,
Lead Generation,
Market research
Brand Awareness
Contact and contact person
Do you have any questions about the workshops, speeches or would you like to get started directly? Here you will find our contact persons:
https://keynotespeaker.one/wp-content/uploads/2022/05/empower-woman-event-3-woman-speaking-about-their-life-as-business-women-and-mother.jpg
800
1200
L_kinski
https://keynotespeaker.one/wp-content/uploads/2019/02/keynote-speaker-agency-logo-learning-health-sport-business-coaching.png
L_kinski
2021-06-17 13:19:15
2022-05-18 19:11:48
Social Media Speaker: Facebook, Youtube, TikTok, Instagram & Co. – Community to Ads